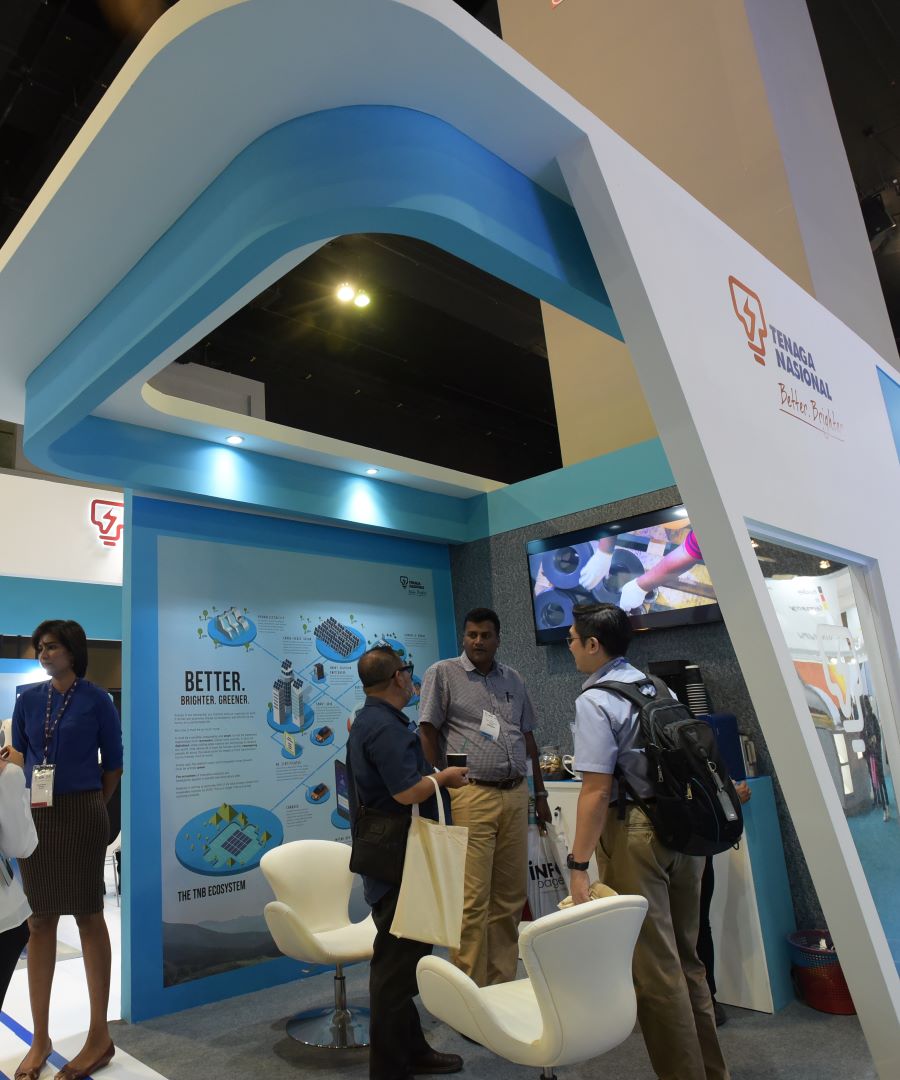 Successfully held for two decades, the ASEAN TENAGA Energy is Southeast Asia's Premier exhibition and dedicated to the power, electrical and utilities industry. Having been well-received by the industry over the years, the expo will feature leading suppliers, sub-suppliers and service providers, across the entire power generation value chain on its exhibition floor.
The ASEAN TENAGA Energy provides an avenue for participants to share their knowledge and expertise in the ever-evolving power and electrical industry. With Southeast Asia's electricity demand expected to more than double to 2,000 tera-watt hours (TWH) by 2040, based on an an Eco-Business regional survey, the region's power generation and electrical industry holds promising and ever-increasing opportunities for the businesses. ASEAN TENAGA Energy aims to tap on this growing industry demand for the benefit of its visitors.
ASEAN TENAGA Energy Market Outlook
Malaysia has always depended highly on fossil fuels for the generation of electricity. More than 12,000 MW of new capacity will be commissioned between 2015 and 2020 in addition to the recently commissioned TNB Power Plant Janamanjung U4, with a capacity to generate 1,010 MW.
Demand for electricity is projected to grow at a rate of 3% to 4% annually, requiring the transmission system to be further upgraded and expanded. The electricity demand forecast indicates a marginal decrease in electricity demand in Peninsular Malaysia, compared to the previous years' demand forecast. Peak demand is projected to reach 23 GW by 2025, whilst total installed generation capacity connected to the transmission system will be around 29 GW.
*Source: Energy Commission-Peninsular Malaysia Electricity Supply Industry Outlook 2016
---
Between 2040 and 2050, Asia's electricity generation capacity will surpass North America and Europe's combined, according to WEC. Regional energy integration in Asia can play a key role in securing reliable, affordable and sustainable energy by linking clean energy resource centres to demand hubs.
Source: Petroleum Economist
Energy projection had shown a continued increase in electricity production for the years to come. Malaysia's electricity production is also projected to increase, with a growth rate of 5.3% from 2005 to 2030.
---
By 2040, Southeast Asia's total electricity generation will almost triple from 789 terawatt-hours (TWh) in 2013 to about 2,200 TWh in 2040.
Source: IOP Science
The total primary energy demand of Southeast Asia is increasing by 80% from 2013 to 2040. The region's economy more than triples in size and an increasing share of its population moves to urban areas, driving up the demand for modern energy services.
---
Electricity generation grows 4% every year on average, to reach 400 TWh in 2040. Most of the growth comes from coal-fired power plants, with coal overtaking natural gas as the main source of power generation in 2020. By 2040, coal represents almost 60% of the power mix. Total installed power generation capacity will increase from 32 GW in 2014 to about 85 GW in 2040.
Source: Southeast Asia Energy Outlook 2015